Plastic Surgeon in Austin Texas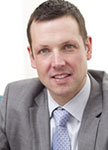 Dr. Andrew P. Trussler MD is double-board certified by the American Board of Plastic Surgery and the American Board of Surgery. With his office located in Austin, he is central to patients from around the greater Austin marketplace including San Antonio and Round Rock.
Dr. Trussler works closely with each patient to develop an individualized plan of treatment and ensure that well-informed choices are made. It is his mission with every patient to provide professional atmosphere, as well as comprehensive plastic surgery care delivered with compassion and safety.
The success of a practice comes with giving patients exactly what they are looking for. Dr. Trussler strives to provide an individual and honest approach to your care and deliver the best results possible.
Request a consultation:
Breast Augmentation
Breast augmentation with breast implants is a very common procedure that replaces or adds volume to a woman's breast. A breast augmentation can help correct asymmetries of the breast and help improve the shape.
Dr. Trussler has significant experience performing this breast surgery making the decision easy and reliable. Whether you would like a natural increase in size, replace volume lost through weight loss or pregnancy, or improve your figure, Dr. Trussler will help guide you through the breast implant choices to deliver the results you expect.
Buttock Augmentation
Buttock augmentation or buttock lift (Butt Lift) is becoming more popular with both men and women. For the person who desires more shape and fullness to the buttock area, Dr. Trussler performs liposuction around the waistline and thighs. With the fat harvested from these areas, he then re-injects it into the buttock region to increase volume. Buttock augmentation can help to contour and shape this area through a minimally invasive procedure with an easier recovery.
A buttock lift is often performed along with a body lift for those patients who have lost a significant amount of weight and have loose and saggy skin around the buttocks.
Liposuction
Liposuction is one of those common plastic surgery procedures for both women and men. Liposuction sculpts the body or parts of the body by removing excess and stubborn fat deposits that have not responded to diet and exercise. Dr. Trussler typically performs liposuction on the abdomen, back, hips, waist, buttocks, chest, thighs, upper arms and neck. There are several types of liposuction offered by Dr. Trussler including: Ultrasound Assisted Liposuction (UAL), Suction Assisted Liposuction (SAL), Water Assisted Liposuction (WAL), and Power Assisted Liposuction (PAL)