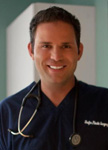 In 2009, W Magazine featured Dr. Shafer as a "Beauty Talent" in plastic and cosmetic surgery quickly launching him as one of the top plastic surgeons in New York as well as internationally. Having also developed the world's first iPhone application specifically geared towards plastic surgery; "sophisticated, inquisitive and information seeking" clients can access over 1000 interactive FAQs regarding plastic surgery ranging from extensive surgeries to non-invasive procedures. Aspiring to offer his clients the best possible treatment and advice; Dr. Shafer takes a modern and innovative approach to cosmetic medicine, staying on the cutting edge of surgical and technological advancements.
Offering virtual consultations and video conferencing, Dr. Shafer is able to see many patients world-wide. In fact, half of Dr. Shafer's patients are international taking advantage of his Fly-In-Program which allows many people to either extend a business trip or take part in New York's medical tourism.
Dr. Shafer's approach to his client relationships is unique and is the key reason his practice thrives on referrals. He runs his practice with the optimal amount of support staff to ensure a "hands on", one-on-one approach with each of his patients from the initial consultation, through procedure to post operative recovery and follow up. His patients from the Upper East Side brag about his post-operative house calls, and despite his great talent, it is his modesty, professionalism and approachability that sets him apart.
Request a consultation:
Breast Augmentation
It is becoming more common for women to desire a change in their breast shape, size and position. The reasons for choosing a breast augmentation are always very personal and many women consider the procedure for years before deciding to proceed with the cosmetic surgery.
Weight loss and pregnancy may leave a woman with less firm and smaller breasts. Others may experience loose or saggy breast skin or unevenness. There are many things to consider when deciding to have a breast augmentation procedure such as: type of breast implant, placement of breast implant, your body shape, available breast tissue and even your lifestyle.
It is important that all healthy patients discuss their expectations and reasons for wanting a breast enhancement with Dr. Shafer. He will address all your questions and concerns, advise you of the advantages and disadvantages and ensure the best possible outcome for you breast augmentation procedure.
Brazilian Butt Lift
The Brazilian butt lift is a relatively new procedure in the world of cosmetic enhancement and is designed to improve the shape of the buttocks. It does not typically increase the size of the buttocks, but instead is meant to improve the overall body profile.
The butt lift procedure involves removing fat from one area of the body through liposuction, purifying the fat cells, and then injecting the cells into the buttocks. The desired outcome is for the butt to appear lifted and perky. The Brazilian butt lift procedure has a small risk of infection compared to a buttocks implant and has the added benefit of creating a thinner profile from the area that the fat was originally removed from.
Liposuction
Time, gravity, weight loss, pregnancy and genetics all take their toll on the body. The abdomen collects fat and the thighs and buttocks become saggy and lumpy. Even with diet and exercise, some fat deposits remain. Advancements in the cosmetic industry now allow plastic surgeons to remove unwanted fat through liposuction.
Considered the most common cosmetic surgery procedure in the United States, liposuction removes fat deposits improving body contour while leaving minimal scarring. Typically performed on hips, buttocks, abdomen, thighs and back, liposuction can also be performed on the neck, arms and legs.
Liposuction can also be a complementary procedure to other cosmetic surgeries such as: tummy tuck, body lifts and breast augmentation or reduction.
Rhinoplasty / Nose Surgery
Rhinoplasty or nose reshaping can help bring an over-sized, crooked or unflattering nose into harmony with the face. Taking into account nasal features, available skin and face contours, Dr. Shafer is able to shorten or lengthen the nose, narrow the nostrils, lift or define the nasal tip and change its shape and contour.
Because the rhinoplasty procedure involves changing the cartilage and bones of the nose, it is considered to be one of the more difficult cosmetic surgeries. Dr. Shafer takes every precaution to reduce complications and risks and thoroughly evaluates and discusses all advantages and disadvantages with his patients.